Should I Rent a Jeep on Maui, Hawaii

Discover the Wonders of Maui with a Jeep Rental Adventure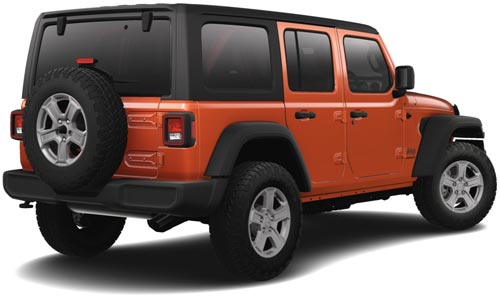 Aloha, adventure seekers! Are you ready to embark on an unforgettable journey to explore the breathtaking landscapes of Maui? A Jeep rental from Maui Jeeps is the perfect way to turn your Hawaiian vacation into the adventure of a lifetime. With our fleet of top-quality Jeep vehicles, you'll have everything you need to tackle the island's rugged terrain and create memories that will last forever.
Why Rent a Jeep on Maui?
Unmatched Capability: The iconic Jeep Wrangler and other Jeep models are built to conquer challenging terrain with ease. Their 4x4 capabilities enable you to traverse the island's diverse landscapes, including the famous Road to Hana, Haleakala National Park, and other hidden gems. With a Jeep, no destination is out of reach.
Open-air Adventure: Imagine cruising the scenic coastlines of Maui with the wind in your hair and the warm sun on your face. Enjoy the ultimate open-air experience to fully immerse yourself in the island's tropical climate and stunning vistas.
Spacious and Comfortable: Jeeps offer plenty of space for your passengers, luggage, and any adventure gear you might need. Their comfortable seats and air conditioning make long drives a pleasure, ensuring you and your fellow explorers stay relaxed throughout your journey.
Safety and Reliability: Our Jeep vehicle fleet is regularly maintained to the highest standards, ensuring a safe and reliable ride. With their robust frames and advanced safety features, you'll have peace of mind as you navigate Maui's unique terrain.
Tips for a Successful Jeep Adventure on Maui:
Plan your route, considering weather conditions, road closures, and popular attractions.

Pack essentials such as sunscreen, water, snacks, and a mobile charger.

Respect local wildlife and follow Leave No Trace principles to protect the environment.
Embark on an extraordinary adventure and explore the wonders of Maui with a Jeep rental from Maui Jeeps. With our unmatched customer service, competitive pricing, and a wide selection of Jeep models, your dream Maui vacation is just a click away. Book your Jeep rental for Maui today and experience the magic of Maui like never before!